March 10, 2022
Let's face it, as women we get looked over in the sweat department. But boy, can we sweat. You hear about swass (sweaty a**) and the misery from that, but until you have experienced sweaty boobs on a hot day, you haven't experienced true misery. At Squeaky Cheeks we get it and we actively came up with a solution that would provide true Comfort, even on the hottest days, with an all natural boob sweat remedy.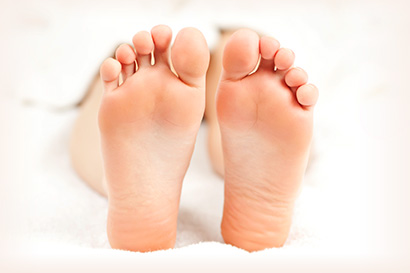 The Best Practices For Healthy Feet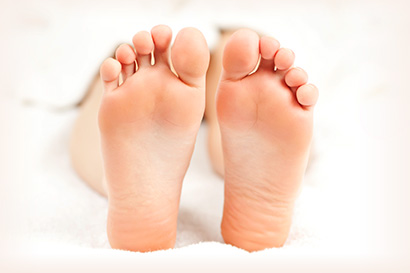 Your feet are an important part of your body. They provide stability and literally carry you for all of your daily activities. They also take the most beating from your body. Practicing good foot hygiene is an important part in keeping your feet healthy and your body happy. Maintaining healthy feet is a priority here at Squeaky Cheeks. We pride ourselves on using 100% natural ingredients specifically with you in mind.
When you keep your feet dry, clean, and active you are helping to extend the longevity of your "foot life". When you are keeping your feet healthy, it also helps you avoid annoying trips to a podiatrist. It is our goal to keep you on your feet, even when they are not in the best shape to keep going. Our Active blend contains a proprietary blend of essential oils that will cool and invigorate your skin, making it easier for you to keep up the good work.
Let's Keep It Clean
The first helpful tool in keeping your feet healthy is to keep them clean. Foot fungi, bacterial infections, and just plain dirt can cause a lifetime of issues if they are not avoided. Did you know that there are even worms out there that will go into your feet from walking barefoot? Gross right? Keeping your feet healthy can be super simple and lucky for you, we've got your back.
There are a few different things that will help you keep your feet clean. Take a shower or a foot bath daily to wash off all of the yuck for the day. Get a pedicure and maintain healthy nail beds to make sure that dry skin & nail lengths are good. If necessary seeing a podiatrist can be helpful in maintaining your foot health.
There is one must do item that should top the list though-wear clean socks and clean shoes! Wearing damp shoes or socks can be a breeding ground for bacteria and gross, dry skin. A dash of Active in your socks and shoes will play a key role in keeping your feet dry and clean.
How To Keep It Dry
Did you know that your feet take 30% of sweat out of your body? Your feet are also an escape route for all of the heat in your body. That's a lot of heat and a lot of moisture leaving your body. Keeping dry feet is SO important in keeping your feet healthy. Wet feet are a breeding ground for fungus and bacteria. Athlete's foot and yeast just to name a couple.
Moisture means sweat and sweat means odor. Squeaky Cheeks' proprietary formula includes the use of amazing essential oils and that means the total defeat of odor. We also use bentonite clay in aiding the wicking of the moisture. With a little luck and a lot of scienc[MM1] e, Squeaky Cheeks is changing the game.
Dry feet are happy feet. The amazing thing about Squeaky Cheeks is that it was created to help keep moisture wicked away. It also uses its natural qualities to keep bacteria away. A dash in your shoes and then a dash in your socks not only keeps the odor at bay, it helps keep your feet dry and bacteria free. No one likes wet socks and stinky shoes. Try Active, it is a game changer.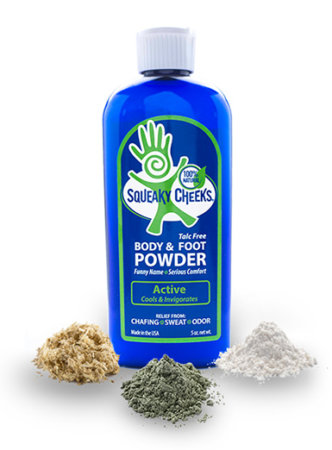 Are You Keeping It Active?
Keeping your body and especially your feet moving is an important key in keeping a healthy body. Exercise and promoting blood circulation is one way to achieve that. But with all activities there comes sweat, odor, and chafing, no one can avoid that. Having the right shoes, the right socks, and the right "medicine" can make all the difference. We want to provide the right tools to help you accomplish that.
Squeaky Cheeks Active and Comfort can play a huge role in providing all the right things in all the right places. Squeaky Cheeks will keep you odor-free, moisture-free, chafe-free[MM2] , and most importantly ready to take on whatever activities you have for the day. If you want a huge game changer, try Squeaky Cheeks Active. Your feet will thank you. Your wife will thank you. Your podiatrist will thank you. Try our proprietary formulas that we have crafted specifically with you in mind.
Here Are All The Right Tools For Healthy Feet
We want to make sure you have all the right tools to succeed in having healthy feet and healthy habits. It is so easy to forget that your feet need maintaining just as much as the rest of your body. The best practices to keep healthy feet are:
Maintain dry socks
Keep your shoes dry
Wash your feet regularly
Regular Maintenance of Toe Nails
Exfoliate your feet to get rid of dead skin
Use healing lotion that won't over moisturize
Add Squeaky Cheeks into your daily routine
Squeaky Cheeks' unique formula will keep you dry, keep your feet healthy, and most importantly keep you active. We pride ourselves in using ingredients that are not only 100% natural, but are also healing. Bonus- these natural ingredients really work! We want to help keep you going, while also ditching the odor and the sweat. The right tools can make all the difference in keeping your feet happy and healthy. When your feet are healthy your body will appreciate it.
Keeping your feet healthy is very important[MM3] . On a daily basis you should be inspecting your feet, keeping them clean, and maintaining healthy practices. The daily use of Squeaky Cheeks can ultimately make all your feet concerns a thing of the past. Our 100% natural ingredients medicate, wick away moisture, defeat odor, and heal. You are truly missing out if you are not implementing a Squeaky Cheeks routine into your sock and shoe game.
A little Squeaky Cheeks goes a long way when helping your feet stay squeaky clean. It will change your life. And if for any reason you do not agree that Squeaky Cheeks is the best body and foot powder we will refund your order. Our goal is to make sure you end up feeling clean, happy, and refreshed. Try out our Squeaky Cheeks collection here. We would love to know what you think!
Visit our Products Page to find out which Squeaky Cheeks blend is best for you. You finally have a premium 100% all natural odor remedy to help you give odor the boot for good!