April 27, 2022
Let's face it, as women we get looked over in the sweat department. But boy, can we sweat. You hear about swass (sweaty a**) and the misery from that, but until you have experienced sweaty boobs on a hot day, you haven't experienced true misery. At Squeaky Cheeks we get it and we actively came up with a solution that would provide true Comfort, even on the hottest days, with an all natural boob sweat remedy.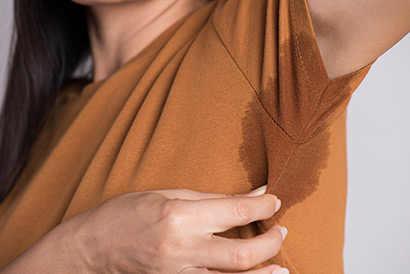 If you're here you've probably heard of hyperhidrosis, have it, or you're interested in learning more about it. Hyperhidrosis is abnormal, excessive sweating that is not always caused by heat or exercise. Sometimes you might sweat so much that it soaks through your pants or even drips off of your body. It can interrupt your daily activities and can lead to anxiety or embarrassment. Lucky for you, we've been there. We know how annoying it is to sweat through your clothes or sweat so much you are drenched. Squeaky Cheeks is here to help and you will not want to miss it.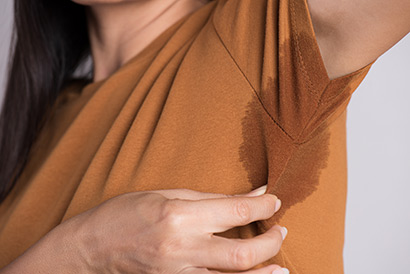 First Things First
Hyperhidrosis is more common than you might think. People sweat, unfortunately a few sweat a little more than they'd like. The most common ways are heavy prescription deodorants that contain harsh chemicals or the overuse of powders that are made basically of corn starch. Another way is a surgery that helps get rid of the sweating.
To us all that doesn't sound like a good time. Our founder, a firefighter by occupation, knows exactly what it means to be extremely sweaty and hot, so he created a "magic" potion. He needed something that would truly work for him and not add an extra nuisance. Cue in Squeaky Cheeks. It's here to help. It's here to help you stay dry.
How It Helps You Stay Dry With
Hyperhidrosis
The blend of natural ingredients with the additional essential oils combat the moisture as soon as it arises. We totally understand how miserable sweat and irritation are. Squeaky Cheeks' natural top of the line ingredients work to eliminate the pain it brings to real people of every age group. Our mixture of arrowroot powder, bentonite clay, and essential oils really work for you and against the sweat. The bentonite clay wicks moisture and detoxifies while the slippery elm bark lubricates and treats. It makes all of your under regions soothe with a fresh and dry feeling. The product's proprietary formula provides every age with an easy to apply powder and the essential oil blend actually smells good. Click here to try this amazing blend.
Stay Dry With
Hyperhidrosis

– Let's Get You Dry!

By using the Squeaky Cheeks powder it will add a layer of defense and help you keep dry. I don't know about you, but we hate when other products get a little moist and turn into thick paste. This helps no one. We wanted to make sure that our blend would truly wick away moisture and add comfort. We want to protect your skin as well as combat your moisture. Squeaky Cheeks is meant to keep you dry and save you from social embarrassment due to that excess sweating. Click here, drier days are ahead.
We Keep It Natural
Natural remedies are often sought after when it comes to healing. We don't like harsh chemicals here and pick the top of the line products to ensure that our formula really heals. We don't keep our products a secret. The perfect formula, made up of essential oils, arrowroot powder, slippery elm bark, and bentonite clay really work together to keep our healing qualities clean. We want to help keep you dry and in the most natural of ways. Keep it clean and try Squeaky Cheeks here.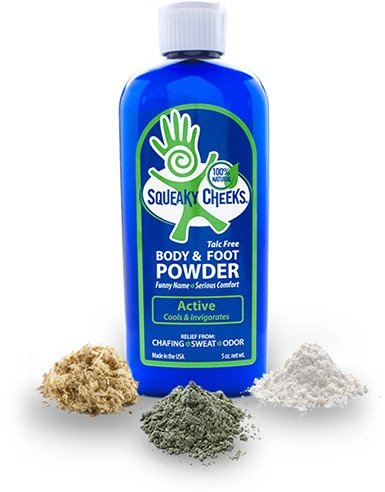 Hyperhidrosis is a beast of its own and one that we are all too familiar with. We are here to keep you dry and we mean it! You will not regret using this amazing proprietary blend and we truly believe it will help combat all of the moisture. Hyperhidrosis doesn't have to dictate your daily activities. You can now stay dry with Hyperhidrosis. Try Squeaky Cheeks and see for yourself.