March 16, 2022
Let's face it, as women we get looked over in the sweat department. But boy, can we sweat. You hear about swass (sweaty a**) and the misery from that, but until you have experienced sweaty boobs on a hot day, you haven't experienced true misery. At Squeaky Cheeks we get it and we actively came up with a solution that would provide true Comfort, even on the hottest days, with an all natural boob sweat remedy.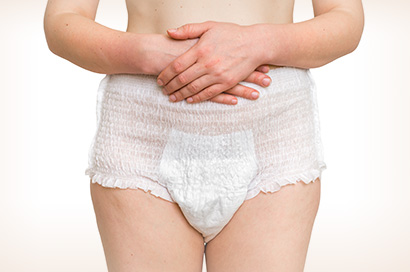 We start this life in diapers and ultimately end it that way too. But for all of my adults that need that extra leak protection, we understand, we have been there, and we are here for you. There are a number of reasons why adults have to wear diapers and when we tell you there's no shame here, we mean it. There are also a few downsides to having to add that extra layer of protection. In our book adult diaper rash has got to be the worst. Luckily for you, we have a few ideas on how to avoid adult diaper rash, heal it, and totally get rid of it.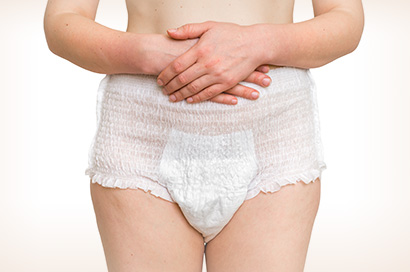 Are You Keeping Clean?
Are you keeping your unders clean? All day protection is marketed on many adult diaper brands, but if you aren't keeping yourself dry and clean down there, you are welcoming rashes, dryness, and just an all over ouch. Your first step to avoid adult diaper rash is to make sure you are keeping everything clean and dry even after an unwanted leak.
Being dry is so important. Just like a baby in a diaper, wetness leads to irritation. Irritation leads to rashes and rashes lead to sores or even worse. Cue in Squeaky Cheeks. The great thing about Squeaky Cheeks is that the formula is meant to keep your unders dry and when applied correctly can ultimately lead to comfort. If you need an extra layer of protection when it comes to keeping dry, grab your bottle of Comfort here.
Application Is Truly Everything when Trying to Avoid Adult Diaper Rash
There are so many products on the market but many of them are made with cheap fillers and are a complete mess to apply. Squeaky Cheeks had a very important goal when it came to how our powder would be applied. The user friendly nozzle flip out of the cap to allow *poofs* of powder rather than a totally messy cloud of product that ultimately ends up getting wasted.
Another thing we wanted to make sure of was that the bottle was sleek and didn't say "BUTT POWDER" because we are here to keep your personal business personal. When applied correctly it makes the perfect layer of protection to help keep you dry, keep you comfortable, and help avoid the rashes and irritation. Comfort is one click away. Try it here.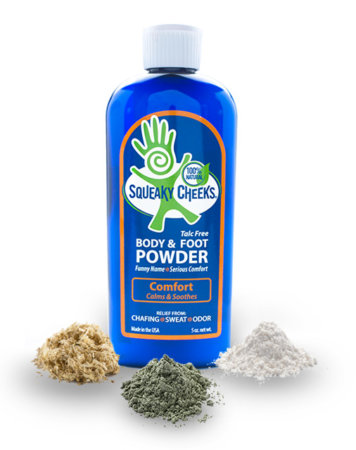 Comfort Is The Ultimate Goal
Whether you are just needing a little extra comfort in your underpants or your adult protection method is creating irritation we want to help. Our proprietary blend was carefully formulated to make sure all of the ingredients had a purpose. Each ingredient was hand picked from nature to either heal or protect. Being comfortable, no matter the activity, was our goal and so far we have succeeded. Our formula never uses cheap fillers because they do not serve our clients but our Arrowroot powder does. Keeping your unders dry and protected is a priority of ours at Squeaky Cheeks. Try it here – you deserve comfort.
Let's Recap How to Avoid Adult Diaper Rash
Let's make sure you have it clear and comfortable. Here are the steps to keeping your unders dry:
Make sure you have clean clothing or alternative protection items.
Make sure you are keeping everything down there dry.
Apply a layer of Squeaky Cheeks on said items to create a barrier.
This will ultimately lead to the avoidance of rashes in those not so fun places. If you are already battling those yucky rashes- no worries. We are here for you. Our formula was created to help you heal those skin irritations and with the proper use will help you avoid them in the future.
Squeaky Cheeks is the product for you if you experience rashes on your unders or if you just need a little extra protection against irritations and rashes. Our all natural, talc free powder is here to help. Your worrying days are limited all with this proprietary blend and it will truly change the way your day runs. No more itches that shouldn't be scratched in public. Grab yours here, you will not regret it.